Sheltering Wings
Serving Hendricks County
& Surrounding Areas
Danville, Indiana | (317) 718-5460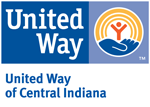 Sheltering Wings Center for Women is a domestic violence shelter in Danville, Indiana, serving Hendricks County and surrounding areas. We are a 501(c)3 non-profit organization with a Christ-centered philosophy that focuses on building stable, independent lives. Our 68-bed shelter facility provides safe emergency housing and additional services for women and children suffering from any form of domestic abuse. Our 24-Hour Crisis Line (317-745-1496) connects victims of both genders and their advocates with help and resources.

We are proud to announce Sheltering Wings Center for Women has earned a second consecutive 4-star rating from Charity Navigator.  This is the highest possible rating and indicates that our organization adheres to sector best practices and executes its mission in a financially efficient way.  By demonstrating our commitment to nonprofit transparency we have also earned the  Gold Star Seal of Transparency from Guide Star.  We strive to be good stewards of all we are given.