Sheltering Wings
Serving Hendricks County
& Surrounding Areas
Danville, Indiana | (317) 745-1497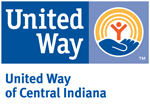 Sheltering Wings Center for Women is a domestic violence shelter in Danville, Indiana, serving Hendricks County and surrounding areas. We are a 501(c)3 non-profit organization with a Christ-centered philosophy that focuses on building stable, independent lives.
Our 68-bed shelter facility provides safe emergency housing and additional services for women and children suffering from any form of domestic abuse. Our 24-Hour Crisis Line (317-745-1496) connects victims of both genders and their advocates with help and resources.