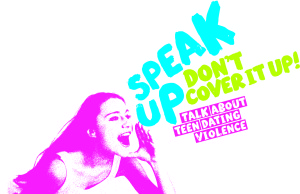 Across America, one in three adolescents have been verbally, emotionally, or physically abused by a dating partner. And it's not necessarily older girls.  62% of tweens aged 11-14 say they know friends who have been verbally abused by a boyfriend or girlfriend and one in five tweens say they know a friend who has been physically hurt by a boyfriend or girlfriend. One in eleven Indiana high school students reports being physically forced to have sex.
Beyond the abuse itself, teen victims are far more likely to engage in dangerous behaviors such as smoking, using drugs, engage in unhealthy diet behaviors (taking diet pills or laxatives and vomiting to lose weight), and engage in risky sexual behaviors. They're also more likely to attempt suicide.
If your boyfriend/girlfriend does any of these things, you may be in an abusive relationship:
has mood swings, getting very angry with you one minute, but sweet and apologetic the next.
says "I love you" too quickly in the relationship.
pressures you to do things you don't want to do.
asks for your passwords and checks your phone or social media.
makes fun of the way you look or your intelligence.
– gets jealous and makes you feel guilty when you hang out with your friends.
– physically hurts you.
If your dating relationship feels uncomfortable, tense, or frightening, trust your feelings and get out of it.
How Parents Can Help
Teen Dating may seem like a normal, harmless part of growing up.  Sadly, it isn't always that way.  Relationships between teens can be incredibly intense, and it's easy for young people to wind up in unhealthy or even violent situations.
Dating creates the basis for all future relationships, including marriage. That's why it is so important for teens to recognize the difference between healthy and unhealthy relationships.
Parent Resource Card
Parent Resource Card 1
Sheltering Wings Youth Council "Teens That Talk"
The mission of Teens that Talk is to raise awareness about and prevent teen dating violence by providing education, sharing resources, and encouraging others to speak up about abuse.
Romans 13:10a "Love does no wrong to others"
To schedule a program or request more info: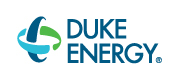 Duke Energy Supports Teen Dating Violence Awareness