Youth Council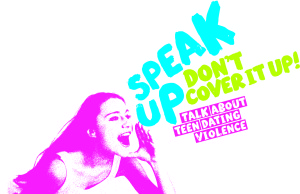 Sheltering Wings Youth Council: Teens That Talk
Mission Statement:
The mission of Teens that Talk is to raise awareness about and prevent teen dating violence by providing education, sharing resources, and encouraging others to speak up about abuse.
Romans 13:10a "Love does no wrong to others"
Across America, one in three adolescents has been verbally, emotionally, or physically abused by a dating partner. One in ten high school students report being purposefully hit by a boyfriend or girlfriend and one in eleven Indiana high school students report being physically forced to have sex.  Only 33% of them will ever share that it has happened and if they do they are most likely to tell a friend than a trusted adult. Beyond the abuse itself, teen victims are far more likely to engage in dangerous behaviors such as smoking, using drugs, engage in unhealthy diet behaviors (taking diet pills or laxatives and vomiting to lose weight), and engage in risky sexual behaviors. They're also more likely to attempt suicide.
Teens That Talk is a group of students from area schools in Hendricks County that are working to raise awareness in their schools, communities and social circles about Teen Dating Violence, through education, fundraisers, social media campaigns and volunteering.
Follow them as they promote healthy relationships on Instagram @teensthattalk
If you are interested in being a part of the Teens That Talk Youth Council please contact Melissa Echerd at 317-386-5061 or mecherd@shelteringwings.org