Are you a teen who needs help?
If your life and safety are in immediate danger, call 911 right now. The police will take your needs seriously.
If you — or a friend who you believe is being abused — are not in immediate danger, please call our 24-hour Crisis Line at (317) 745-1496. Help is available 24 hours a day, 365 days a year.
Or, you can text "loveis" to 22522 to chat with a peer advocate or visit www.loveisrespect.org for more information.
ARE YOU BEING ABUSED?
If your boyfriend/girlfriend does any of these things, you may be in an abusive relationship:
has mood swings, getting very angry with you one minute, but sweet and apologetic the next.
says "I love you" too quickly in the relationship.
pressures you to do things you don't want to do.
asks for your passwords and checks your phone or social media.
makes fun of the way you look or your intelligence.
gets jealous and makes you feel guilty when you hang out with your friends.
physically hurts you.
IS YOUR FRIEND BEING ABUSED?
Friends in abusive relationships may suddenly change their style of clothing or makeup. They may seem to lose confidence in themselves and have difficulty making decisions. They may stop spending time with you or other friends, begin to receive failing grades, stop participating in school activities, or turn to alcohol or drugs. When a boyfriend or girlfriend forces someone to spend all of their time with him or her instead of with other friends, that's not love. That's usually a sign of control and abuse. In healthy relationships, people don't need to be together constantly.
SPEAK UP, DON'T COVER IT UP
If your dating relationship feels uncomfortable, tense, or frightening, trust your feelings and get out of it. To protect yourself:
Talk to someone you trust, such as a teacher, guidance counselor, a doctor, a friend or parent.
Avoid being alone with your boyfriend/girlfriend.
Always carry a cell phone.
Save threatening or harassing texts and social media messages.
Call our 24-hour Crisis Line at (317) 745-1496.
Text "loveis" to 22522 to chat with a peer advocate or visit www.loveisrespect.org for live chat with a peer advocate.
PARENTS: IS YOUR TEEN IN AN ABUSIVE RELATIONSHIP?
If you suspect that your son or daughter may be in an abusive dating relationship, take action. Over time, abuse tends to escalate. If your son or daughter tells you about abuse, believe them and take them seriously. Don't brush off their concerns as "drama" or "puppy love." If you're supportive and non-judgmental, they'll feel they can trust you. Make sure they know that you're concerned and don't think they are at fault. After all, nobody "deserves" to be abused.
They may need your help to develop a safety plan, especially if they're trying to end the relationship, because that's when abuse can dramatically escalate. You may even want to contact the local prosecutor's office to obtain a protective order. If you need more advice or aren't sure that what you're seeing is abuse, call our 24-hour Crisis Line at (317) 745-1496.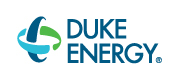 Duke Energy Supports Teen Dating Violence Awareness