Donate to Sheltering Wings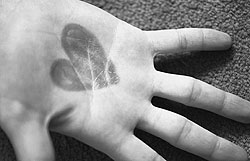 When you provide financial support to Sheltering Wings, you ensure that we can continue to build stable and independent lives through essential programs offered in a supportive and Christ-centered environment. No matter how much you can give, your donation will start helping our women and children immediately.
EVERY DOLLAR HELPS
$27 can feed all of our current residents for one day.
$75 can handle a crisis call and complete an intake for one family.
$100 can provide five hours of Teen Dating Violence training in local schools.
$172 can cover all the costs of our 24-hour crisis line for one week.
$2000 can fund all the supplies our Children's Program needs for one year.
$3,600 can operate the entire shelter for 24 hours.
$4,750 can fund all supplies our Adult Program needs for 3 months.
INVESTMENT LEVELS
Life Changer | $25,000 and higher
Sustainer | $10,000 – $24,999
Cornerstone | $5,000 – $9,999
Pillar | $1,500 – $4,999
Shelter Supporter | $501 – $1,499
Shelter Friend | up to $500
Questions about your donation? Contact Autumn Bucy, 317-386-5050 or abucy@shelteringwings.org