We appreciate your support!
We appreciate your involvement and support of the capital campaign project. Your financial gift will have a profound impact in saving and changing lives, as our doors open to house 68 women and children. You have invested your treasure here and have made it possible for more families to receive the support and counseling needed to move forward and live their lives free from the abuse and violence they've experienced.
Our expansion (from 11,000 to 37,000 square feet) is complete and functional. Over the past decade, more than 12,000 families have called us when in crisis. The additional rooms allowed us to provide safe housing for a record number of women and children last year.
Capital campaigns rarely receive the full amount of pledged commitments, and ours is no exception. We have received just over $2,790,000 in generosity toward our $3,020,000 goal. While we are deeply grateful, we must close this gap, and we hope you are willing to continue your investment in our important mission. Rest assured that we use every dollar as prudently as possible. For example, we provide three meals a day to everyone living at the shelter for only $27 a day, and $2,800 a day operates the entire shelter.
Our work must continue.
If you haven't seen our expansion, we would love to take you for a tour. If you would like to play an active role in our mission, please let us know. And if you are willing to help us bring our capital campaign to a successful completion, we would welcome your generosity with gratitude. We invite you to connect with us at www.shelteringwings.org, or through Facebook and Twitter.
Order on-line by clicking the paver below.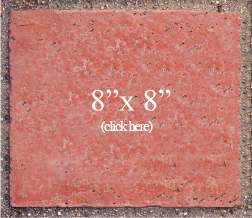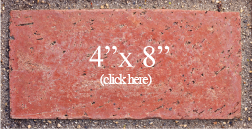 Leave a lasting mark with a commemorative paver in the new courtyard of Sheltering Wings. This courtyard will provide a safe place for the families who call the shelter home and will be visited by many in our community as they tour. Paver donations are tax deductible and considered charitable gifts.
You may choose for your courtyard paver to be "in honor of" or "in memory of" someone dear to you, or maybe as a love gift for a child or grandchild.
The Paver Project plays a vital role in this campaign. A total of 9,000 small or 4,500 large pavers are needed to fill the courtyard.